BíYACHAD (TOGETHER)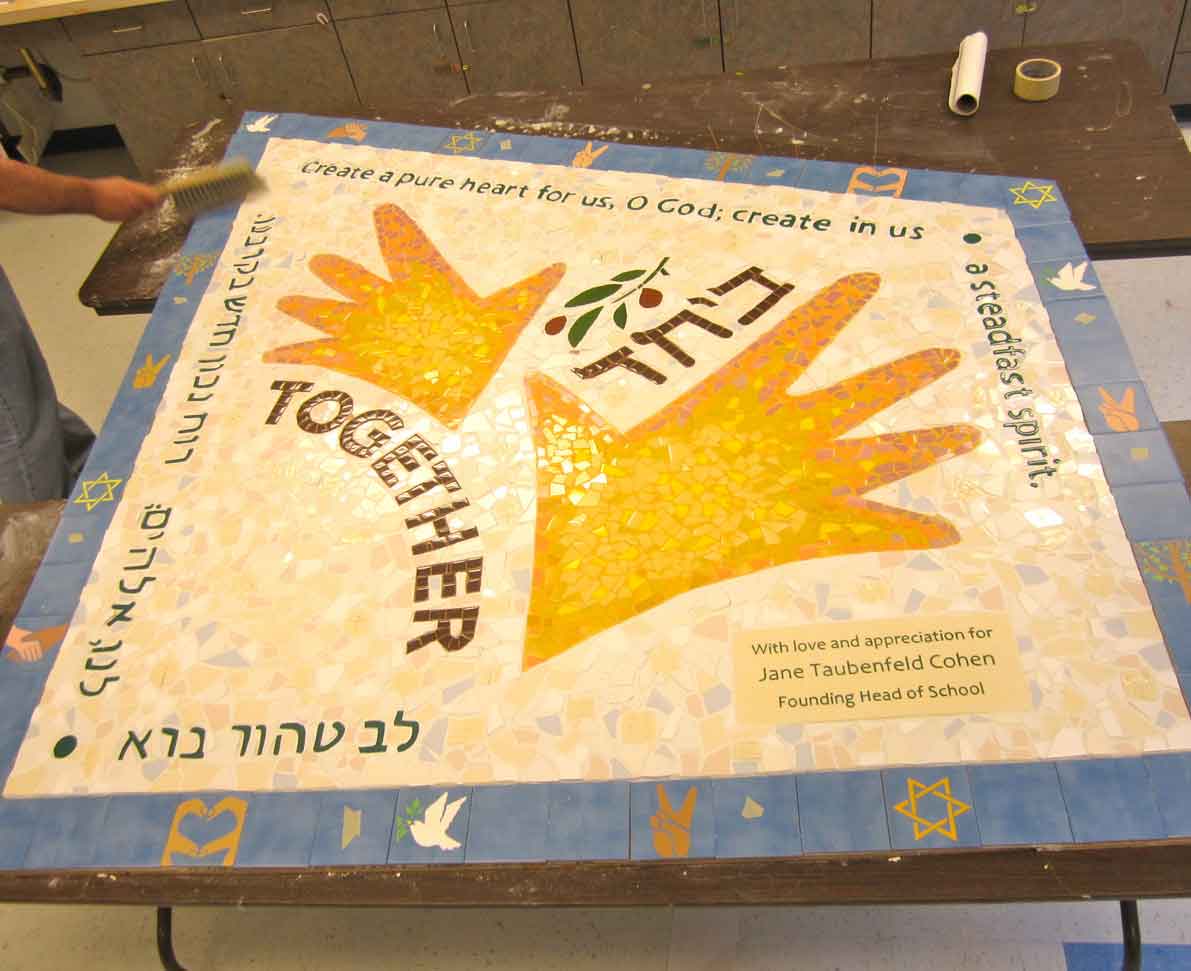 THE SOUTH AREA SOLOMON SCHECHTER DAY SCHOOL, NORWOOD MA
Stair Hall Mosaic
Handmade low-fire ceramics, glass tile, ceramic tile, colored grout
8 feet high x 8 feet long

The South Area Solomon Schechter Day School is a Jewish day school in the Boston area. When the school's founder retired, the school community wanted to honor the founder's service by creating a new mosaic for the school stairway. The theme for this mural is built around the Hebrew word for 'Together - 'B'Yachad'. The composition of two large hands with text and an olive branch are bordered by a Hebrew poem. The outer blue border contains Jewish symbols for peace.

The white background creates the texture of the old walls and streets of Israel. Hidden in this background are dozens of sculptural clay tiles created by the students. These tiles show Hebrew symbols, including menorahs, tablets, stars, and dreidles.