CREATIVITY AND IMAGINATION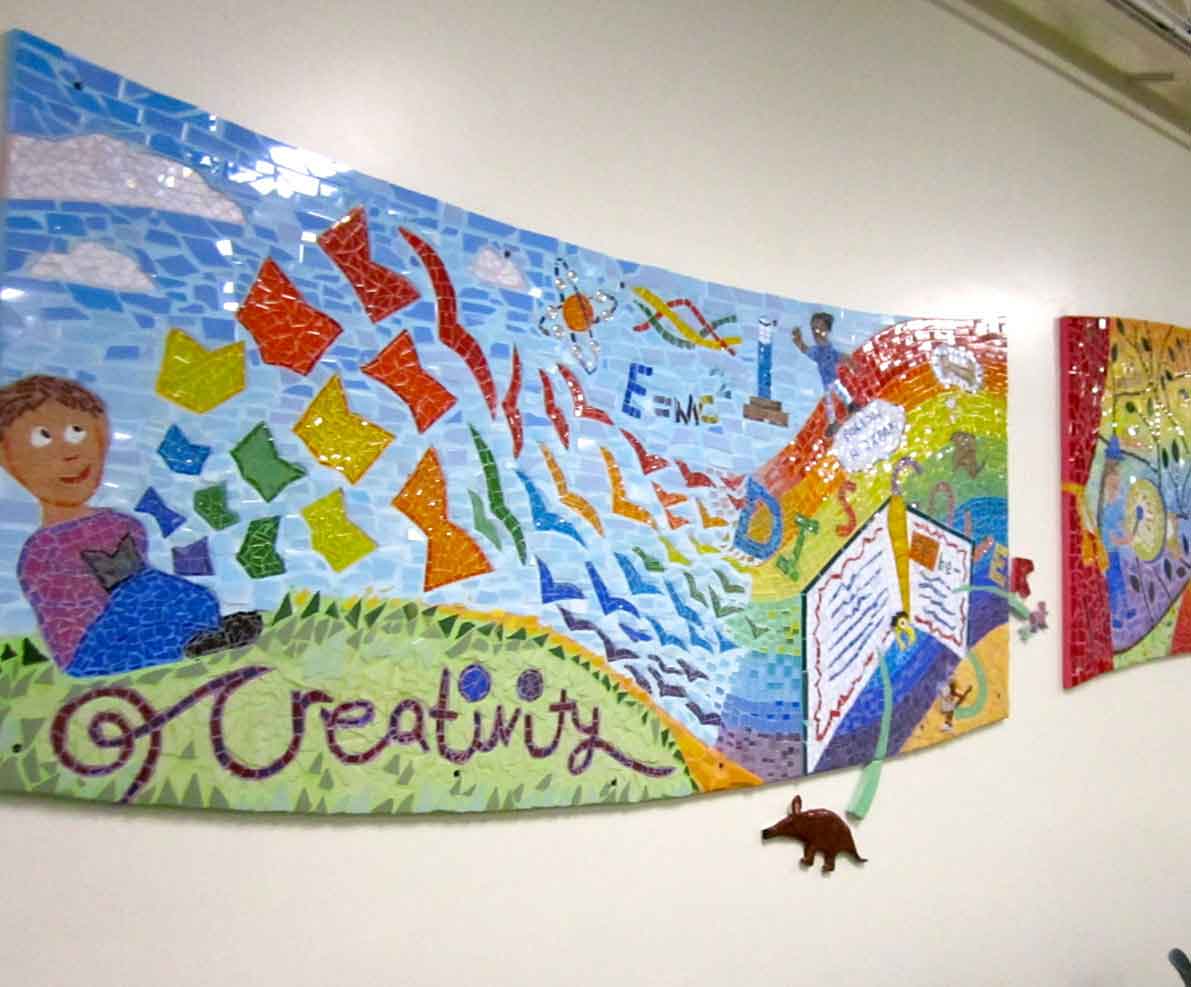 THE PIKE SCHOOL, ANDOVER MA
Dining Hall Mosaic
Vitreous glass tile, ceramic tile, handmade ceramics, mirror and colored grout
5 feet high x 30 feet long

The Pike School invited me to be their Artist--in-Residence to lead this student made mosaic project. 'Creativity and Imagination' offered us lots of possibilities. The students created original design drawings that were used for the composition and details. They made the mosaic and created hand made ceramic sculptures and lettering over the course of four busy weeks.

The design starts from the left with a child who is reading. His book transforms into colorful flying birds that transform into a rainbow. Clay sculptures created by students in the Pike School ceramic studios jump out of the mosaic storybook onto the walls of the dining room. In the center panel, the large mirrored face of 'The Dreamer' reflects the viewer's face. On the right, a huge paintbrush is painting the scene, which in turn is being drawn by the 'Pike Pencil'.

The spaceman standing on the planet in the upper left sums it up: 'Just look where Imagination took me'.