PLANTING THE SEEDS
FOR A BEAUTIFUL FUTURE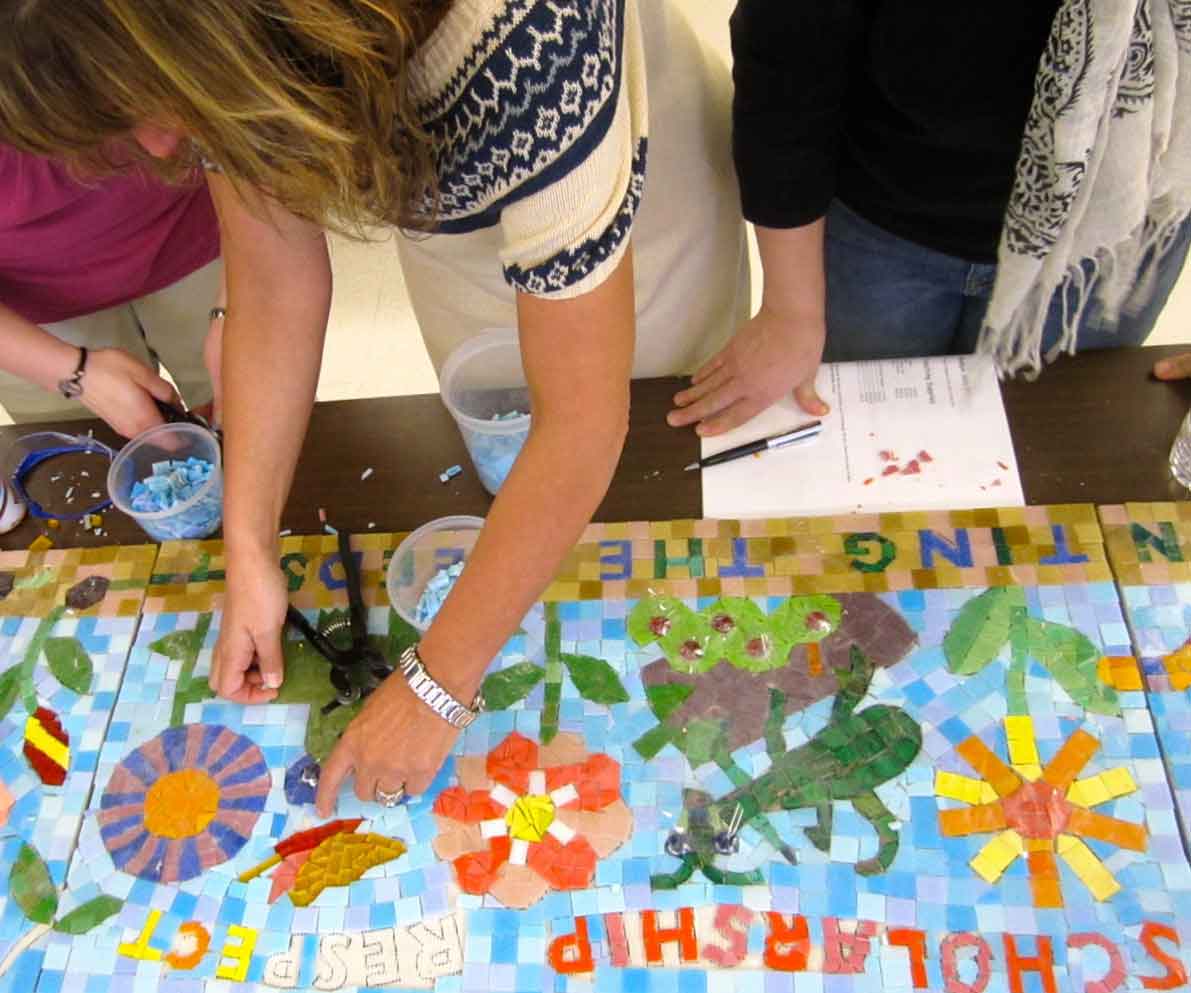 THE PROCTOR ELEMENTARY SCHOOL, NORTHBOROUGH MA
Vestibule Mosaic
Vitreous glass tile
1-1/2 feet high x 12 feet long

This school's entry vestibule needed something special on the blank band above the doors. The art teacher, working with the school principal, chose the theme of 'Planting the Seeds for a Beautiful Future'. The art teacher worked with her fifth grade students to create the design drawings, and made a full scale mock-up of the mosaic. I added the sun, hands and seeds in the center, transferred the composition onto cement board panels, then worked with the entire school community to create the mosaic. We worked with vitreous glass mosaic tile on panels set onto tabletops with a dry technique, transferred the mosaics with adhesive film into thin set cement, then used colored grouts to bring out the details.