THE ENTRY ARCH MOSAIC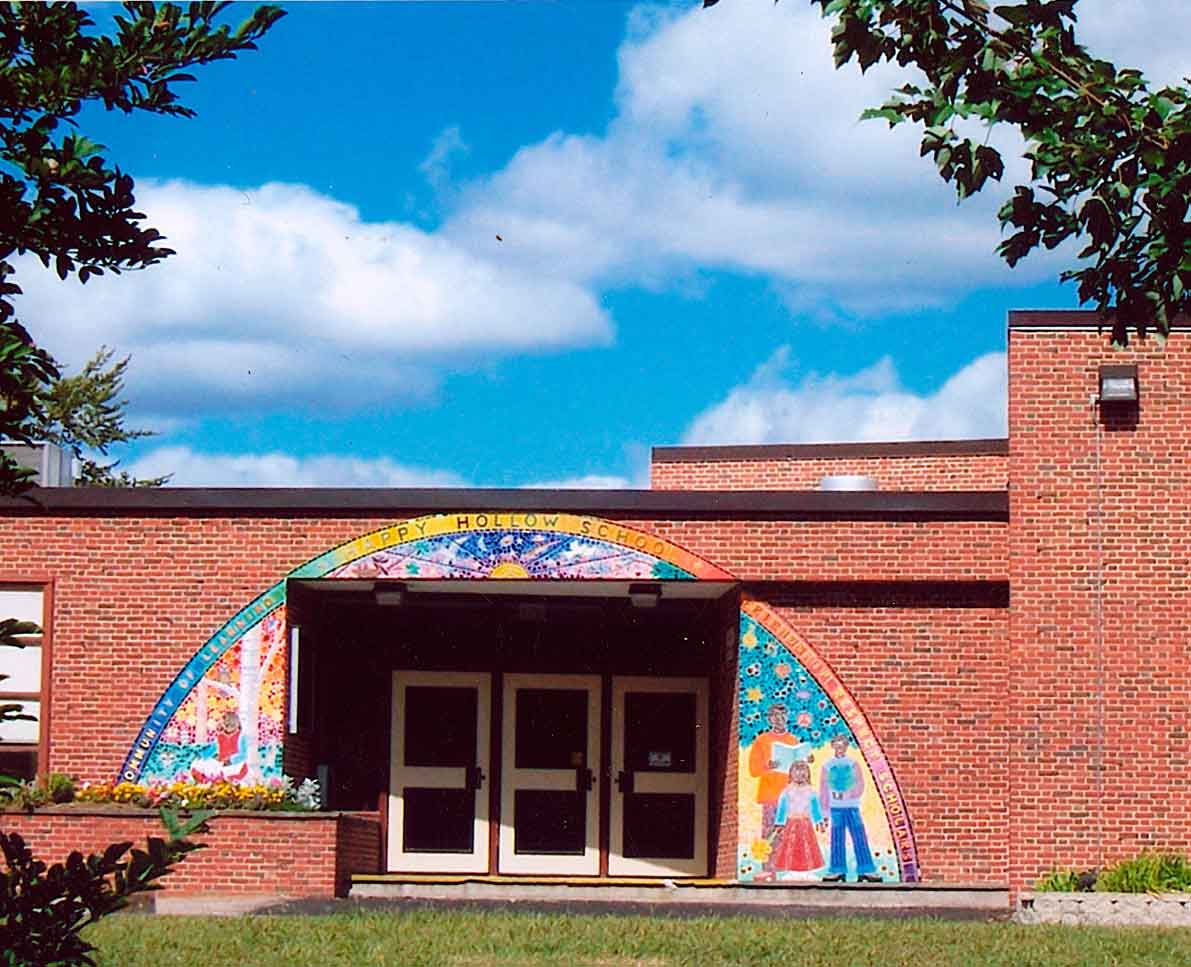 HAPPY HOLLOW SCHOOL, WAYLAND MA
Exterior Entry Mosaic
Handmade high-fire ceramics, glass tile, ceramic tile, mirror, colored grout
12 feet high x 22 feet long

The Happy Hollow School is a vibrant elementary school in Wayland Massachusetts, but, like its companion school, (the Claypit Hill School above), the building' entry was not welcoming. The decision to create a colorful mosaic mural represented an excellent solution to this problem. We chose the half-circle shape as a way of transforming the stark rectangular entrance into a welcoming arch. The outer border includes the words 'Community of Scholars', the school's name, and the school's values. The life-sized figures of children have mosaic mirrored faces, so that the children see themselves when they approach the mosaic.

We included many clay details, which were made in the art room by the students and then fired in the school's kiln. The letters and border tiles were made this way. Clay hands became fall leaves. Small animals, including butterflies, bees and a hummingbird were also all made from clay. The clay elements play off of the mosaic and add three dimensional detail.