THE PATH TO HOPE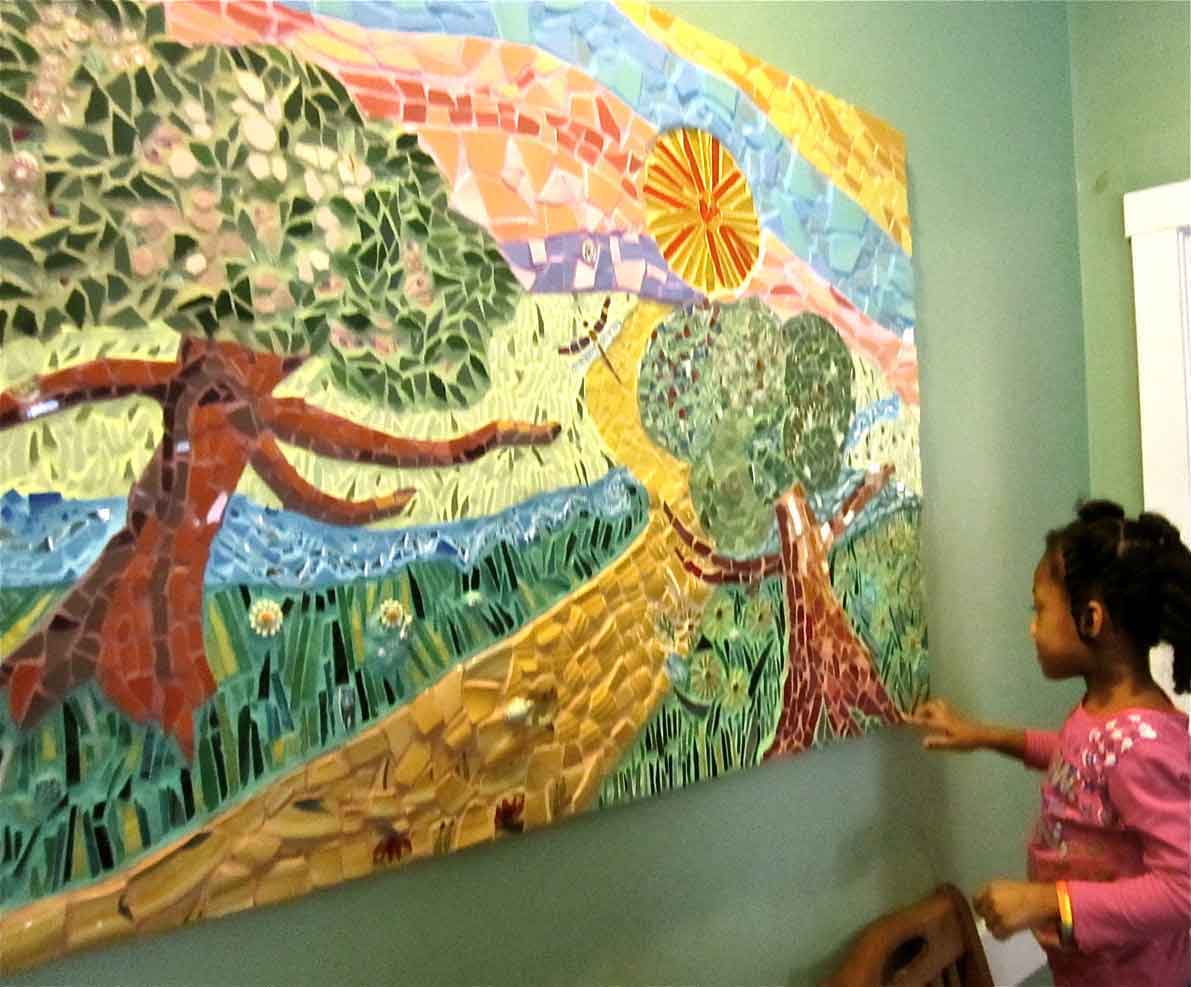 PROJECT HOPE, BOSTON MA
Dining Room Mosaic
Vitreous glass tile, ceramic tile, colored grout
3 feet high x 5 feet long

Project Hope is a shelter for homeless women and children situated in a Victorian house with a large dining room. We created this mosaic as a centerpiece for the dining room. A team of five women worked together on the design and production of the mosaic in my studio, then we mounted the completed panel on the wall using French cleats.

The landscape and path create a symbolic image of hope, to provide beauty and inspiration for this community. The mosaic is made from cracked tile, pottery and ceramic sculptures, creatinga tactile surface that the children enjoy touching.