THE SUKKAT SHALOM MOSAIC
(IN HONOR OF YITZHAK RABIN)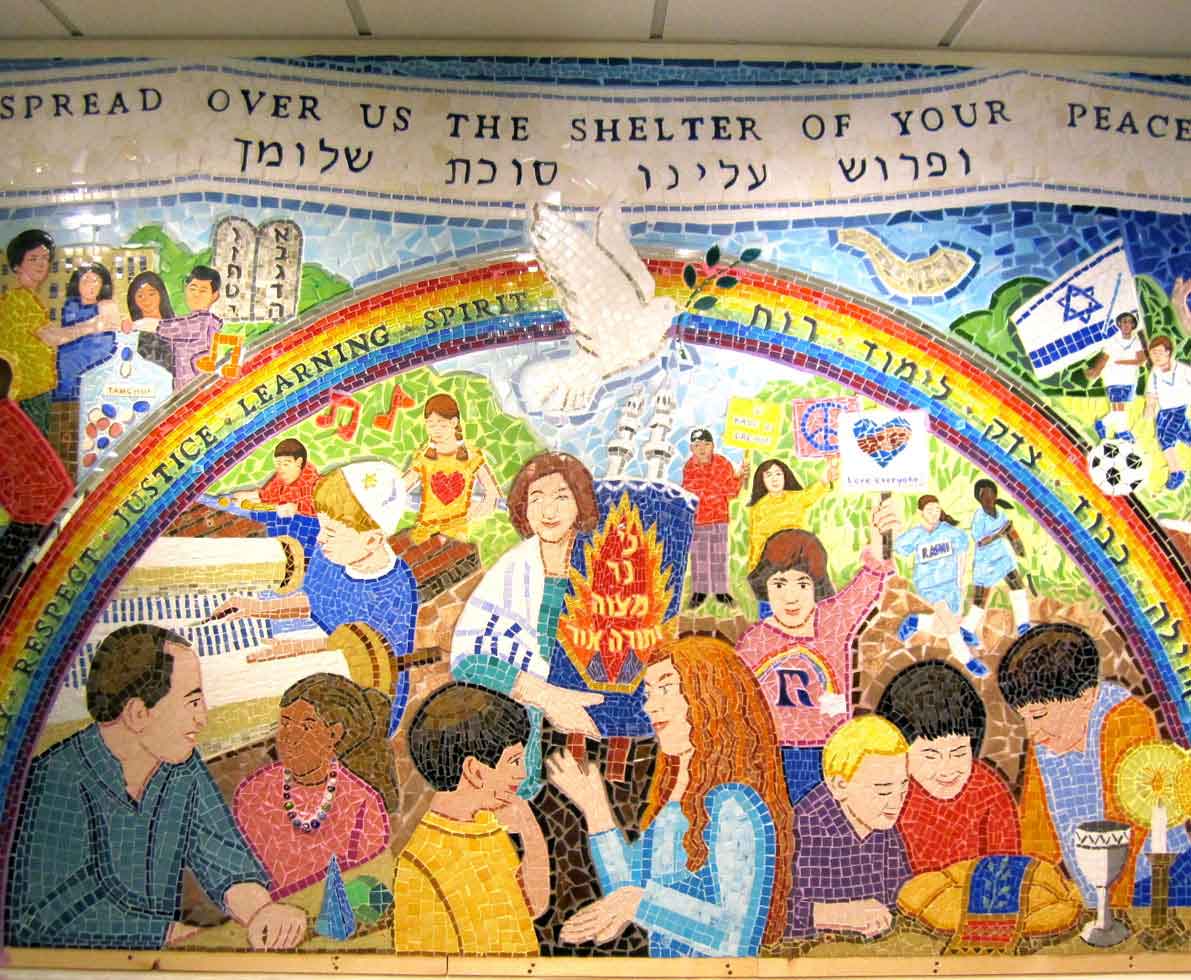 THE RASHI SCHOOL, DEDHAM MA
Handmade low-fire ceramics, vitreous glass tile, ceramic tile, colored grout
6 feet high x 18 feet long

The Rashi School is an independent Jewish day school in the Boston area. This mosaic was created for the Sukkat Shalom (Shelter of Peace). The design has three components: a center rainbow that forms a canopy for daily school life; the left section, which celebrates the students' service to the outside community; and the right section, which makes connections to Israel. These components are unified beneath the protective border of a Jewish prayer shawl (tallit). Both the mosaic's visual narrative and the process of the making the mosaic contribute to Peace at the Rashi School.