THE TREE OF LIFE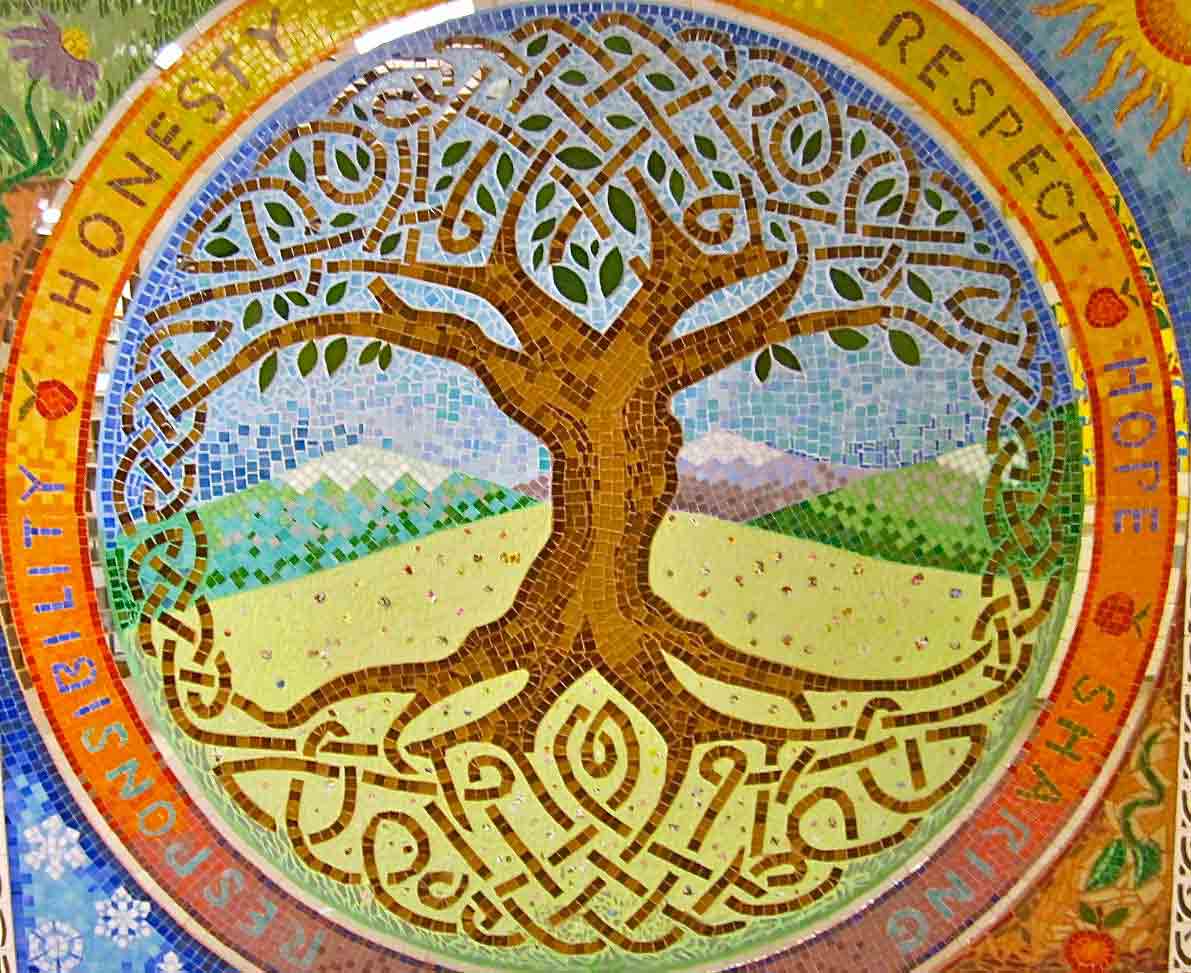 CANAJOHARIE MIDDLE SCHOOL, CANAJOHARIE NY
Lobby Mosaic
Venetian glass, ceramic tile, mirror and colored grout
9 feet high x 9 feet long

The Tree of Life is based on Celtic Art. The tree's interlaced branches and roots are a symbol of circularity and change. Details of the four seasons are shown in the corners. The school's values are circled by bands of mirror. The mountains in the background are well-known elements of the local landscape . This project was funded by a grant from the State of New York.