THE WELCOME MOSAIC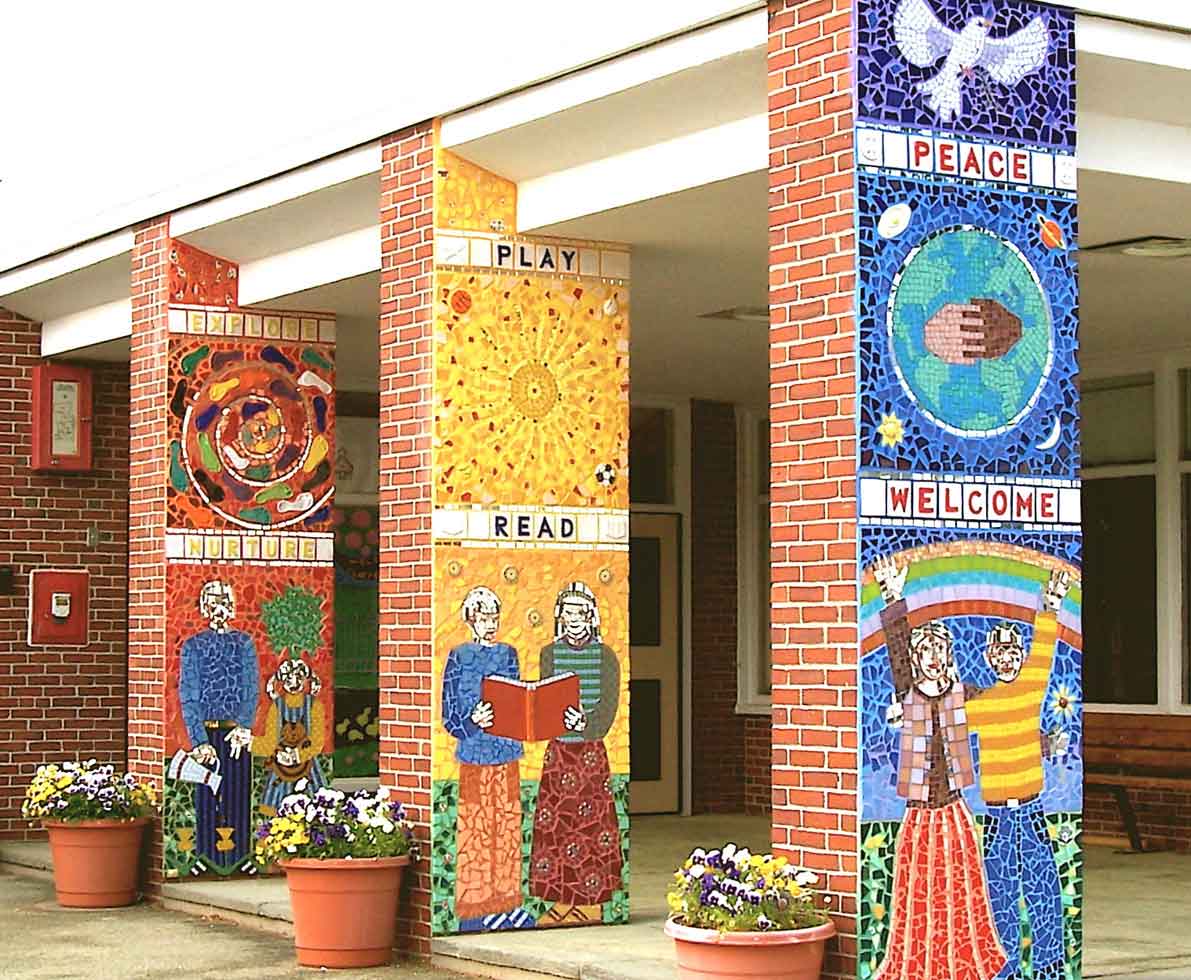 CLAYPIT HILL ELEMENTARY SCHOOL, WAYLAND MA
Exterior Entry Mosaic
Handmade high-fire ceramics, glass tile, ceramic tile, mirror, colored grout
Three columns, each 12 feet high x 3 feet long x 1-1/2 feet wide

The school entry has three large columns that support an overhanging roof. These columns were plain brick when we started the project. We wanted to use mosaics to transform this entry into a welcoming work of art. We started the design with the idea that each of these columns would be decorated with one primary color (blue, red and yellow). The white lettering bands list the school's values, and the mosaic designs illustrate these values. The lower panel of each of the wide sides of the columns has two figures of children, and the faces of these children are covered with mirror to reflect the viewer's faces.

We worked on this project in the art room on panels. Each semester we completed one side of each column, then installed the mosaics onto the outside brick. Now the columns are covered on all sides with a combination of mosaics, cut tile and handmade ceramics, creating a dazzling, bright welcoming school entry.